CDM Co-ordination l Contract procurement l Administration l Technical Authoring l Construction Health and Safety l Health and Safety Consultancy
Construction Management Advice l Risk Analysis and Assessments l Method Statements l Expert Witness Service l BREEAM Documentation l Log Books Code for Sustainable Home Documentation l Building Manuals



News
CDM 2015 is here
The new CDM Regulations finally came into force on 6 April 2015 with a transition period of six months for projects already underway and with that have come extensive new duties for Clients, Designers, Project Managers, (who take on the role of Principal Designer), and Contractors. And this will now include all domestic projects.
But don't worry, we can help.
Key to these changes is the transfer of duties currently carried out by the CDM C to Principal Designers, Clients and Contractors. The regulations are similar to the previous 2007 CDM Regs in that any member of the team can carry out the role of CDM PD, but they must be competent in H&S and be a designer as defined by the Regulations.

Contact
CDM Contract Services
Jonathan Scott Hall
Thorpe Road
Norwich
NR1 1UH


T: 01603 764448
E: info@cdmcontractservices.co.uk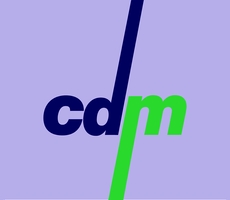 Company Profile
Our Clients range from sole traders to multi-national companies and embrace contracts from small refurbishments of Medieval Churches through to multi-million pound developments.
CDM Contract Services was formed in 1995 by Simon Mitchell to provide a professional personal and efficient service to Clients in all aspects of contract procurement, administration, construction health and safety, construction risk analysis and planning supervision roles.
Over the years The Practice has expanded and specialised in the fields of Health and Safety, CDM Consultancy and Technical Manual production – areas where our combined experience and skills enable us to offer extra services to Clients who want something more than "just another CDM C".
Full documentation is provided from HSE notification, design stage risk assessments and pre-construction information packs, through to issue of the Health and Safety Files to Clients. In many cases we are commissioned to provide full O&M manuals to the Client's specific requirements. We are also currently working with some of our design partners to link traditional O&M manuals to the BIM.
We are engaged directly by Clients, by other Consultants and by Contractors who like our proactive approach to CDM, which means we are on site, available for consultation and directly involved in the design and construction process rather than sitting outside of the main team. This has resulted in most of our business being repeat appointments and nearly all of our commissions coming from word of mouth recommendations.
The Practice professionals have extensive expertise in general health and safety consultancy, construction management, architectural design, building surveying and construction management. We also have the backing of 'on tap' structural engineering expertise for specialist input – especially useful when looking at temporary works and engineered solutions.
CDM Contract Services has also provided expert witness services on health and safety issues and articles for publication in legal and trade journals including Building Law Monthly.
Prior to establishing the Practice, Simon Mitchell worked for main contractors including John Mowlem and Company, and Sindall Construction in most areas of construction management from site to contracts management with experience in planning, quantity surveying, procurement and estimating. He is also a member of SPAB and the National Trust with a keen interest in historic building conservation.
In April 2006 the Company gained corporate membership of the Association for Project Safety.
New Build
projects to £70m in retail, industrial, residential, logistics, mixed urban regeneration, defence, education, hotel, leisure and health sectors including traditional construction and fast track system building.
Alteration and refurbishment
projects in occupied premises in all sectors including installation of £13m automated handling plant in a 24/7 print works for News International Newspapers
Specialist works including major civil engineering, demolition and decontamination projects and provision of CDM Co-ordinator Services on the Bury St Edmunds Cathedral Millennium Tower project, various Church repair and alteration works, National Trust maintenance contracts and the repair, renovation and alteration of various listed and sensitive buildings.