CDM Co-ordination l Contract procurement l Administration l Technical Authoring l Construction Health and Safety l Health and Safety Consultancy
Construction Management Advice l Risk Analysis and Assessments l Method Statements l Expert Witness Service l BREEAM Documentation l Log Books Code for Sustainable Home Documentation l Building Manuals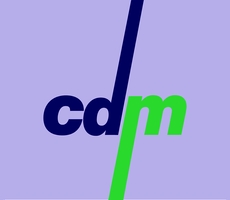 News
CDM 2015 is here
The new CDM Regulations finally came into force on 6 April 2015 with a transition period of six months for projects already underway and with that have come extensive new duties for Clients, Designers, Project Managers, (who take on the role of Principal Designer), and Contractors. And this will now include all domestic projects.
But don't worry, we can help.
Key to these changes is the transfer of duties currently carried out by the CDM C to Principal Designers, Clients and Contractors. The regulations are similar to the previous 2007 CDM Regs in that any member of the team can carry out the role of CDM PD, but they must be competent in H&S and be a designer as defined by the Regulations.

Contact
CDM Contract Services
Jonathan Scott Hall
Thorpe Road
Norwich
NR1 1UH


T: 01603 764448
E: info@cdmcontractservices.co.uk


Our People
Stacey Wilby
Tech IOSH, RMaPS
Stacey has over 20 years experience as an Architectural Technician, CDM Co-ordinator and specialist O & M Manual Technical Author and Compiler.
Prior to this he served in the RAF and with the CAA in Air Traffic Control. Stacey's early role with the CAA saw him working on the development of the Air Traffic Control computer system before he switched to the live air traffic control environment, working at locations such as the London Air Traffic Control Centre and Eastern Radar where quick thinking and attention to detail were required.
Approaching thirty and seeking a change of life, he re-trained as an Architectural Technician working with Church Architecture Andrew Anderson where he was involved on projects such as replacing the spire at Stowmarket Church, re-hanging the bells at Kettleburgh Church and general church works and repairs around Norfolk and Suffolk. He then moved to PFB Construction Management Services Ltd. in 1997 working as a Health and Safety Advisor and Planning Supervisor before joining CDM Contract Services in 2005.
Stacey lives in Norwich with his family. He holds a private pilot's licence, and has enjoyed flying for over 30 years having first soloed at the age of 18, one month before he passed his driving test. Stacey also enjoys travelling, listening to live music particularly jazz, and is a regular theatre goer around Norwich's theatres.